It is easy to feel overwhelmed by all the advances and changes in technology. But there are various ways that these advances can bring new excitement and make life easier.
Today seniors embrace the technology and expect to use it in their everyday life. The secret behind good technology is that it should be simple and easy to use.
The explosion of new discoveries, technologies, and devices can be exciting as you discover how you can use innovative design to improve the quality of life for themselves or loved ones. You can also organize your personal, family or business schedules by using beautiful digital calendar display.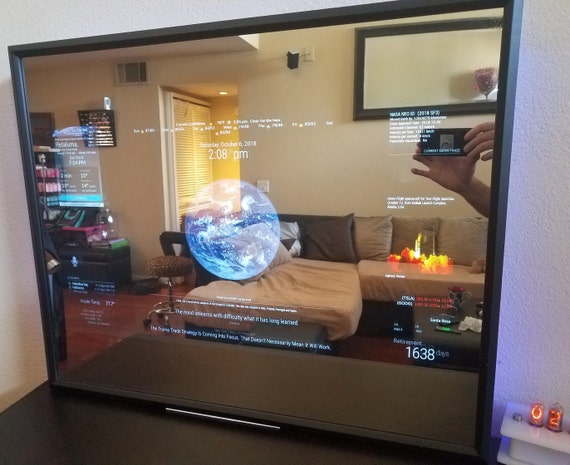 Image Source: Google
A smart mirror is out of science fiction. A smart mirror is basically a mirror with a screen behind it. They are part of an optimistic vision of the future to imagine a world in which the screen and the data everywhere, ready to feed you information about anything you need at that moment.
A simple camera behind the mirror gathers information on physical indicators such as pupil size, skin color, and other facial detection algorithms.
Smart mirrors can be connected to home appliances, mobile devices, etc. There are a number of opportunities in the home for technology integration but a smart mirror is one of the best places to start.