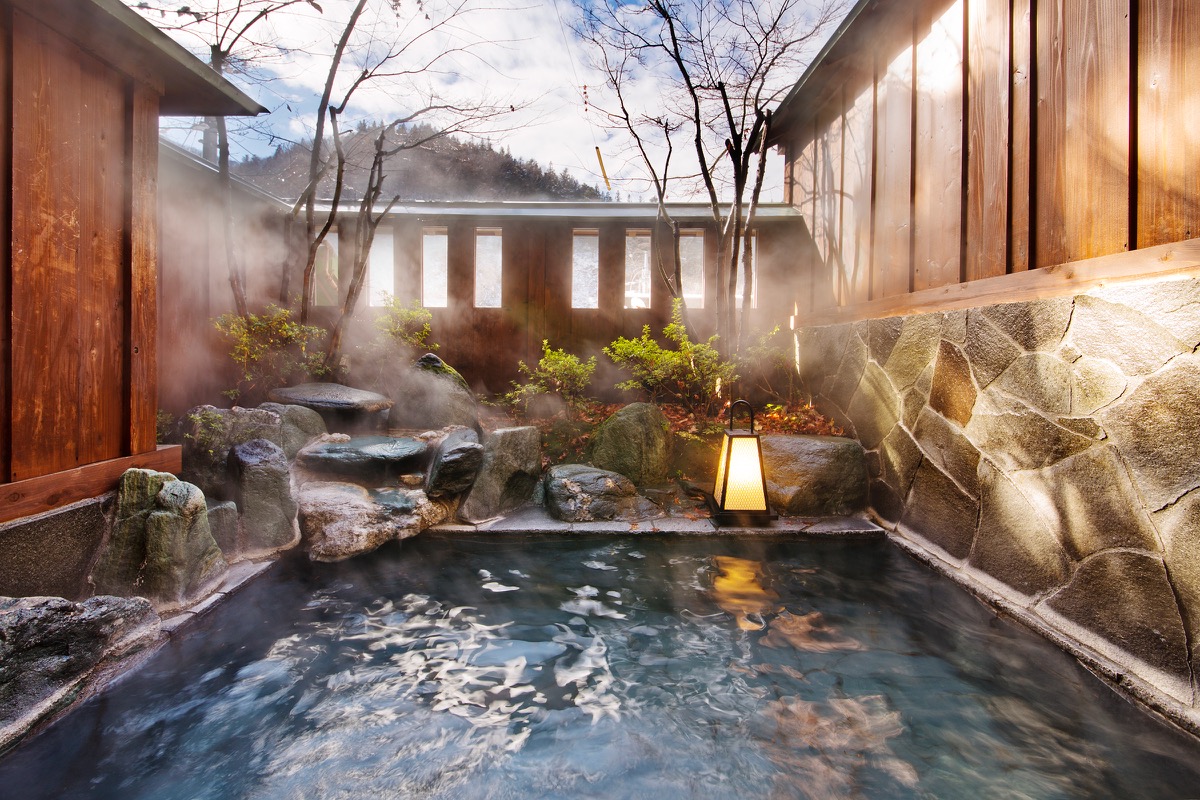 Courtesy-kashiwaya
There is nothing in Japan you will find it boring. For instance; food lovers will love Japanese cuisine or nature lovers are bound to have a great time at some of the best mountain towns. If you wish to experience which top things are the best in Japan, here are a few you need to experience.
Onsen – This is quite popular amongst the locals because it is a little weird in the beginning. It is a public hot water bath where you are bound to find people totally naked. Feels weird at start but you will start to feel normal after a while. Just remember to take a shower first before heading inside the onsen.
Spend a Night inside a Ryokan – Japanese hotels are absolutely awesome. However, you need to experience for a night inside a Ryokan. Ryokan is all about spending a night inside a room with the most minimalistic things such as a room with only a chair and table. You are definitely bound to appreciate how awesome going minimalistic is.
Watch Giants Wrestling – Experience watching the National sport of Japan called Sumo Wrestling. This is the sport where 2 huge wrestlers take each other out from a small circular ring. Ensure you do early booking as tickets are known to run out very soon.
Experience Geisha Dance – Witness a traditional Japanese dance with performers wearing beautiful traditional clothes. A great way to end your day.
Before experiencing these top things, get the best Japan tour package today.